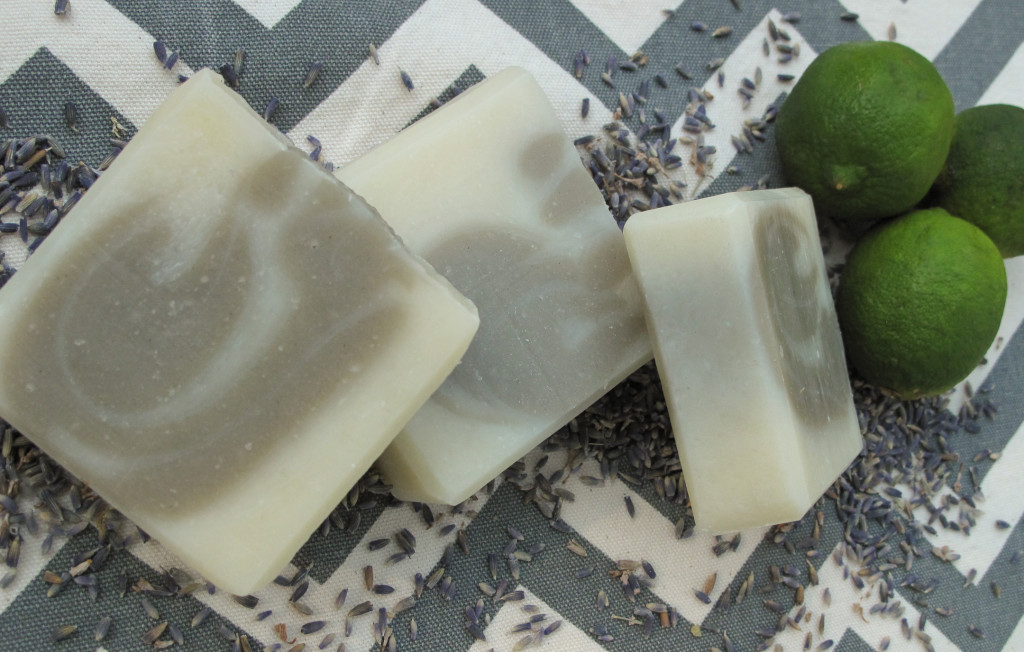 Made with our special blend of rich, skin-nourishing saponified oils and butters, with a swirl of French green clay, scented with lavender essential oil and lime essential oil.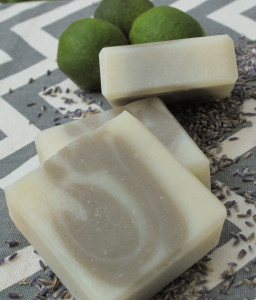 This delicious soap — described by a coworker as "like a margarita on my body" — is my most-favorite scent combination to date.
It's fresh, lightly floral, and invigorating with a rich, creamy lather.
The French green clay adds a bit of slip to the lather and makes this a great body shaving soap, and you can even wash your hair with it (trust me, you gotta try it)!